Kirstie Alley will appear on Oprah Thursday, 30 April (US show) to discuss her weight gain.
Those who followed Kirstie's weightloss will know that about 4 years ago she went on the Jenny Craig weighloss programme and also acted spokesperson.
After losing a huge amount of weight, she appeared on Oprah in a bikini showing off her new shape.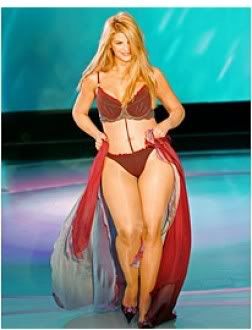 During her public weightloss efforts Kirstie appeared on Oprah numerous times to talk about her struggle to lose weight.  She spoke openly about her negative self image since she lost her movie star figure – resulting in a life without dating.
She also introduced her fitness routine which consisted of hip hop dancing to the Oprah audience.
Kirstie Alley's relationship with Jenny Craig came to an end in 2007 after she had lost 75 pounds. 
Since then she has gained back all the weight.
On Thursday's Oprah show, Kirstie will likely find a kindred spirit, as Oprah's weight battles have been well documented on her own show as well as in tabloids.